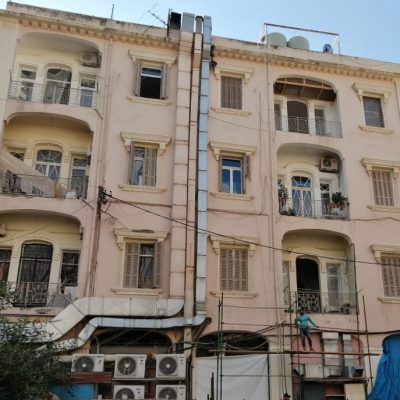 Aarousset El Gemmayzeh Building
Women for Beirut" is a post-disaster initiative launched by Fiftyfifty NGO in response to the massive blast that hit Beirut on the 4th of August 2020. The initiative is being able to help renovate the building "Aarousset El Gemmayzeh" damaged from the Blast. It is the famous 90 years old building of Ahwet el Ezez, one of the oldest traditional cultural coffee shops in Gemmayzeh.
"Women for Beirut" initiative gathers more than 14 NGOs led by women from all Lebanese regions active in the social and development field to contribute to the renovation of the damaged apartments and the facade of the building to bring it back to its original cultural identity.