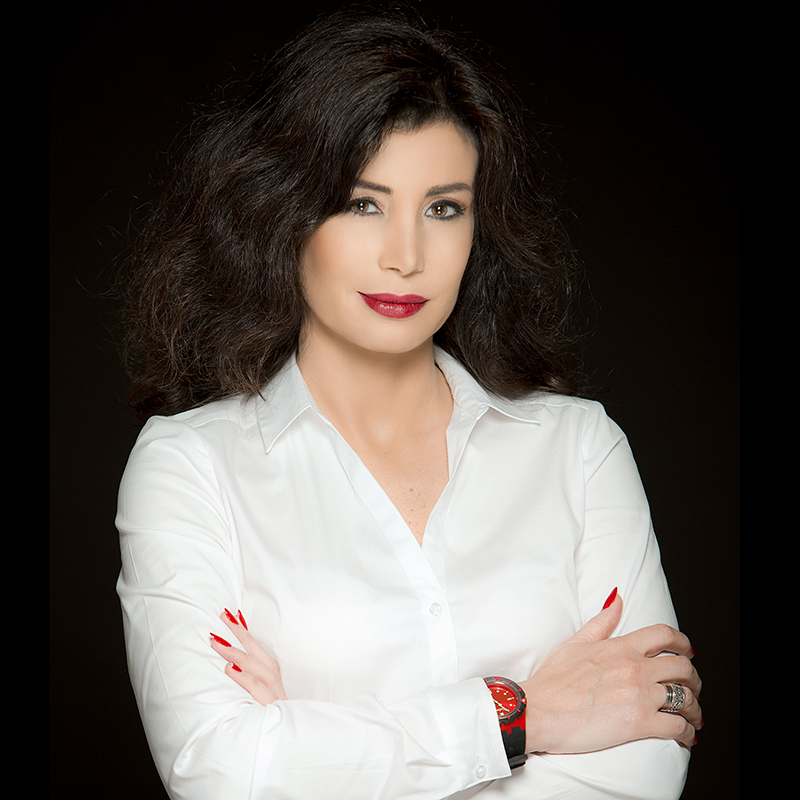 ---
Author, Journalist and Activist
Writer, journalist, and activist for human rights, equality, freedom of expression and marginalized groups, born in Beirut in 1970.
Worked for Lebanon's An Nahar newspaper from 1997-2017.
Since 2005, she has been the editor of the newspaper's cultural section.
Since 2014, she's been selected as one of the world's 100 most powerful Arab women for her cultural and social activism.
In 2017, she was also selected as one of the 100 most influential Lebanese people in the world.
Speaking seven languages, she has published several works of poetry, fiction, nonfiction and theater and translation.
She writes regularly for several international newspapers and magazines, including The New York Times, Libération, The Guardian, Corriere della Sera and Die Zeit.
She also has a weekly radio opinion on Radio Monte Carlo, as well as a weekly editorial in An Nahar newspaper.
Last but not least, she is the mother of two young men: Mounir and Ounsi.